Coenzyme Q10 (COQ10) is a molecule produced in the body. It helps mitochondria during energy creation and is an endogenous antioxidant. In any case, there is a potential for deficiency because of suffering a heart failure, taking statins, different sickness states, and aging.
Since we are talking about skin, CoQ10 has been proving to be a promising component for skin benefits.
Top 3 Benefits of Coenzyme Q10 for Skin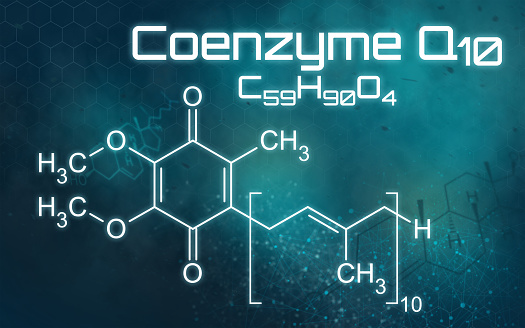 1. Energizes Cell Activity
This energy is expected to fix the damage and ensure the skin cells are healthy. Active skin cells dispose of toxins effectively and can use nutrients. At the point when your skin ages, every one of these cycles delayed down, causing dull and pallid, wrinkled skin. CoQ10 can keep your cells energized and invigorated, helping your cells free themselves of toxins.
2. Protects The Upper Layer Of Skin
The studies have demonstrated that CoQ10 resulted in an improvement in the epidermal layer of the skin. Additionally, a study led in 1999 delivered results which recommended that CoQ10 can control the effects of photomaturing, for example, unpleasant skin and fine wrinkles.
3. Controls Collagen/Elastin Deterioration
Another hypothesis is that the weakening of skin collagen and elastin when aging could be connected to the decrease of naturally created CoQ10 in the body, hence CoQ10 supplementation could slow the deterioration of collagen and elastin, and control the aging of skin.
Many skincare companies now incorporate this antioxidant to their products.
Sources And Doses Of Coenzyme Q10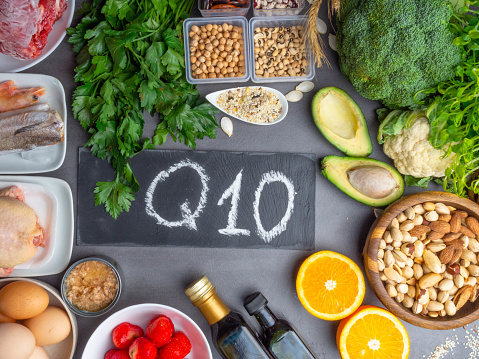 Foods that contain CoQ10 include:
Organ meats, for example, kidney and liver
Chicken
Greasy fish, for example, sardine and trout
Spinach
Broccoli
Soybeans
Whole grains
CoQ10 supplements are available to take either by intravenous (IV) infusion or as capsules or tablets.
A regular everyday portion for somebody who has a CoQ10 deficiency is 100–200 mg, while the safe consumption level is 1,200 mg for each day.
Get a FREE consultation from our expert nutritionists and dietitians! Scan or click the QR code below to chat now!