Your gut is home to large populations of good bacteria, which are live microorganisms that support your digestive health, immune system, mood, and much more. Probiotics can help put your gut health, and your overall health, back on track.
Proper use of probiotics may help you find relief from a wide variety of symptoms and health problems. Research evidence supports using probiotics to help with these conditions especially in the time of coronavirus pandemic when immunity has become even more important.
You should use probiotics for:
Digestive conditions
Better mood
Better metabolism
Better sleep
Three big reasons to have probiotics supplements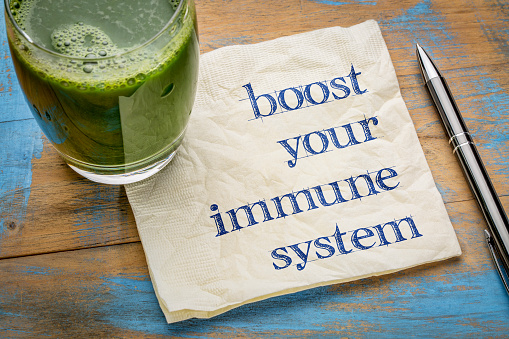 The quantity of good bacteria that live in our gut is in the hundreds. A healthy body is one where the quantity of good microscopic organisms is more. When any harmful bacterias enter your body, they initially go to the stomach and reach your gut. This is the place the fight happens between good bacteria and bad bacteria. The good bacteria resemble an army trying to protect its castle (your body) from the harmful trespassers. The more good bacteria you consume, the better are your chances to fight the bad bacteria. It stops you from falling ill. That is the thing that makes probiotics so essential to take since it will make your immunity stronger.
Better absorption of vitamins and minerals
Good bacteria in your gut are more beneficial than you can imagine. For example, it leads to better absorption of B-Vitamins and folate to make you healthy. If your good bacteria are affected by anything, proper absorption of vitamins and minerals will be affected too and will result in skin issues, reduced energy levels, and mood issues. By taking probiotics, you will allow your body to absorb the B Vitamins and other vitamins and minerals and make your health better.
Better detoxification
The fundamental detoxification happens due to gut flora or good bacteria.
The use of probiotic supplements will keep the gut flora balanced and healthy. This will allow it to eliminate a ton of the toxins found in the air we inhale, the water we drink, and the food we eat. Lactobacillus is a type of probiotic which promotes heavy metals from being retained. To detoxify your gut, you should add probiotic supplements to your eating routine.
Why Neuherbs Probiotics are unique?
6 healthy probiotics (20 Billion CFU) with fructooligosaccharides (prebiotic) support to increase the number of good bacteria in your gut.


A uniquely crafted formula rich in vitamins E, C, A selenium to fulfill body's antioxidant needs.

Boosts immunity naturally, reduces constipation, provides relief from gastric issues and

o

ccasional heartburn and improves motions.

Still have questions about probiotics? Get a FREE diet consultation from our expert nutritionists and dietitians! Scan or click the QR code below to chat now!