Losing weight is something that everyone on a heavier side has dreamt of. But sometimes people don't know when, where and how to start. So. here are ten weight loss tips for your fast weight loss and guidance.
10 Simple Steps for Lose Weight Fast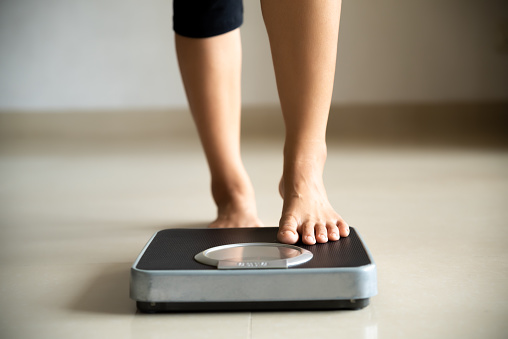 1. Drink Apple Cider vinegar
When we talk about fast weight loss, the name of apple vinegar or apple cider vinegar comes first. Apple vinegar is helpful in burning body fat. For weight loss, apple cider vinegar should be mixed with a spoon in a glass of water and drunk. To lose weight fast, consuming one spoon of honey with apple vinegar is more beneficial.
2. Have Fenugreek Water
You must have heard the mixture of honey and lemon in hot water many times in the solution to reduce fat. But there is no need to drink it everyday, you can also take it with fenugreek water. For this, soak two spoons of fenugreek seeds in a cup of water overnight. Then in the morning separate the fenugreek seeds and drink water.
3. Drink Green Tea
There is no doubt that the benefits of green tea are many. One of those benefits is weight loss. Talking about ways to reduce obesity, green tea is an easy solution. Sometimes, many types of health problems also start due to obesity, including heart disease. In this case, EGCG (an antioxidant) present in green tea can prevent diseases. Apart from this, the caffeine and catechin present in it can work to increase energy in the body.
4. Drink Cinnamon Honey Tea
Whenever there is talk to reduce belly fat burn and obesity, the name of cinnamon honey tea comes first. Those who want to lose weight fast, they should definitely eat cinnamon honey tea with their healthy diet.
5. Never Skip Breakfast
During breakfast, take orange juice, tea, milk etc. but after that use water only for drinking the whole day. Even if you do not touch the cold drink and keep full control over the tea and coffee, in this way you will consume around 200-250 less calories daily.
6. Revamp your kitchen
You must be thinking why? To reduce obesity, first of all you need to pay attention to the kitchen. Replace junk food in your kitchen and in the fridge with a healthy diet first. However, it is not as easy as it looks, but is not impossible. Replace everything like chips, chocolate, cold drinks with a healthy diet like green vegetables, naural juices and fruits. A healthy diet plays an important role in fat loss.
7. Use Small Plates
Studies have shown that no matter how hungry you are; If you have less food in front of you, you will eat less, and if more food is kept then you will eat more. So it would be better to make a small plate in which less food comes. Similarly, use small cups for tea-coffee too. Taking food frequently increases your calorie intake, so take the same amount of food at once according to the amount of food you have to eat.
8. Eat 5-6 Times
Eat at least 5-6 small meals instead of eating three times. In a research conducted in South Africa, it was found that if a person eats 5-6 times a day instead of eating morning, afternoon, evening they consume 30% fewer calories. And if they are  consuming the same calories as they consumes three times, then by doing so the body will release less insulin, which will keep your blood sugar right and makes you feel less hungry.
9. Eat When You Are Really Hungry
Many times we just eat like that. Many people also start eating due to habit, boredom, or nervousness. Next time, eat only  when you really are feeling hungry. If you are looking for something specific to eat, then it is not just hunger but it is a matter of changing the taste, when you are really hungry then you will like to eat whatever you get.
10. Eat Healthy Foods
Include healthy foods such as fruits, vegetables and grains in the diet. This will not only keep you healthy but also reduce the risk of diseases and your weight will also be balanced. For weight loss, 1,200–1,500 calories per day is sufficient for women, while for women and men who exercise, 1,500–1,800 calories is sufficient.
Want more healthy and fast weight loss tips? Get a FREE consultation from our expert nutritionists and dietitians! Scan or click the QR code below to chat now!