It might sound unreal but while there are a lot of people who are browsing internet and exercise a lot just to lose weight, there is a different category which never seems to gain weight.
The common reasons behind not gaining weight begin from genetics, anxiety, faster metabolism, unhealthy dietary patterns, unplanned dinners, and an absence of physical wellness. As much simple as it sounds, the truth tends to disagree. While we told these normal reasons, we are certain you'd agree with them. Not being able to gain weight can be really annoying at times.
 9 Health Risks of Being Low Body Weight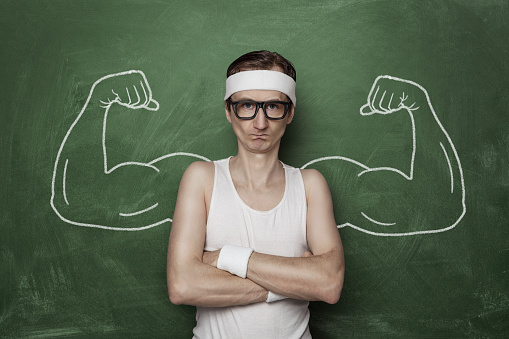 While not gaining weight can be a blessing at times, low Body Mass Index (BMI), that is height-weight ratio, can open a box of other health problems. People who struggle to gain weight might not be taking essential vitamins and minerals in their daily diet. In addition, if you're underweight, you may be at risk for the following health issues:
Delayed growth and development
Fragile bones
Weakened immune system
Anemia
Dizziness
Fatigue
Headaches
Fertility issues
Hair loss
Worse, if you don't take care of it, the same low weight will cause problems with increasing age. No amount of exercise can correct it if you are not taking nutrition as per your body's requirement.
Solution
To help you with your low weight problem, Myshake presents Mass Gainer 800 that is rich in 27 nutrients and minerals and provides you 800 calories for every serving. If you are actively working out or want to Myshake Mass Gainer 800 is actually what you are searching for.
Myshake Mass Gainer 800 helps you build mass and promotes healthy mass gain.
Why Myshake Mass Gainer 800 is unique?
Provides the necessary calories
The mass gainer benefits your body by providing 800 calories (per serving) to your body to make you will feel full and fulfilled.
Myshake Mass Gainer 800 contains 136g carbohydrates for each serving which fills in as the primary source of energy during daily routine.
Is rich in stomach-friendly fiber
Rich fiber content promotes better food digestion, deals with gastric issues and keeps your gut healthy.
Is rich in muscle-building protein
Myshake Mass gainer 800 gives 34 grams of protein per serving that promotes healthy muscle growth.
Myshake Mass gainer 800 provides 13.4g of fat extracted from sunflower seeds that goes under the classification of unsaturated or healthy fat. This ensures that you are away from undesirable, unsaturated fats that cause more harm than anything else.
Contains essential vitamins and minerals
To assist you with the total nourishment, Myshake Mass Gainer 800 contains 27 basic nutrients and minerals. Along these lines, you won't need to stress over your nourishing needs.
Digestive chemicals for better retention and absorption
Contains stomach related catalysts, for example, alpha Amylase, Protease, Lactase, Cellulase and Lipase. An ideal mix of every one of these chemicals makes processing and retention of the nutrients simpler and quicker. Thus, you will see better outcomes after some time.
Want healthy mass gain tips? Get a FREE consultation from our expert dietitians! Scan or click the QR code below to chat with experts!