Your hair, skin and nails, much the same as the remainder of your body, all need proper nutrition. While the most ideal approach to 'get' great nutrition is through eating fruits and vegetables daily, Neuherbs Hair, Skin and Nails could be your one-stop solution to stronger, healthier and beautiful hair, skin and nails.
Hair Skin and Nails Health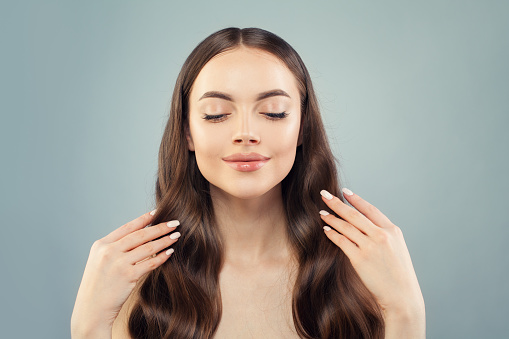 While the facts demonstrate that the amount and nature of hair are firmly identified with the healthful status of our eating routine, not much is thought about Hair, Skin and Nail Supplements.
Lack of specific supplement is known to affect hair. Be that as it may, while definitions showcased as focusing on hair, skin and nails normally contain a blend of nutrients and different vitamins these may fulfill your requirements.
For instance, numerous supplements contain Vitamin A. This is on the grounds that nutrient A helps in building and fortifying skin and different tissues.
Biotin, or vitamin B7, keeps up the strength of our hair, skin and nails and is ordinarily added to supplements. There is more research going on to help the availability of biotin in healthy people. It is successful for the treatment of weak fingernails in instances of insufficiency or ailment.
Vitamin D and Vitamin E supplements may be helpful in individuals with particular types of dermatitis (skin irritation). It's the equivalent for nails.
Why Neuherbs Hair Skin And Nails Care Is Unique?
All-In-One Beauty Solution – Complete nutrition for your hair, skin, and nail health.
A Unique Blend– ​Hyaluronic Acid, Collagen, Primrose Oil, Lycopene, Turmeric, and Green Tea Extract.
Vegetarian– ​9-Vitamins, 8-Minerals, 2-Amino Acids, Nutra-Herbs blend with Turmeric & Green Tea.
Allergen-Free– ​Your beauty blended with safety from common allergens like soy, gluten & peanut.
Stress causing hair, skin and nails damage? Get a FREE consultation from our expert nutritionists and dietitians! Scan or click the QR code below to chat now!