A lot of people who are fond of bodybuilding eat Whey Protein, but do you really know what Whey Protein is and how it is made? Let's know everything about protein. And in easy language, understand what is protein powder and how is it made and what are the advantages of Whey Protein.
For your information, let us know that protein is a mixture of many types of proteins. It is the liquid part of milk that is separated when making cheese. In fact, there are two main proteins in milk – casein protein and whey protein. It contains 80 percent of casein protein while Whey protein is only 20 percent. Today we will tell you about the benefits of Whey protein. It is very important to know about protein before consuming it.
How Is Whey Protein Made?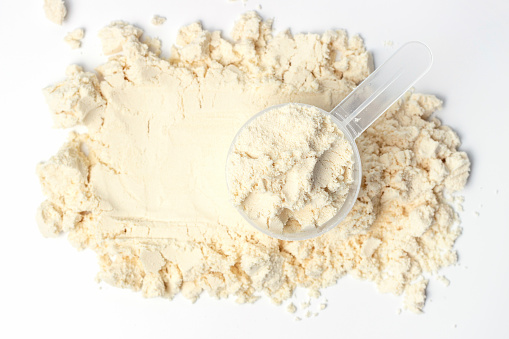 Raw milk consists of several components. Some parts are present in suspension and some in solution. During the process of making cheese or paneer, protein is produced, which starts by mixing some enzymes in raw milk. Enzymes in milk separate several components, one of them taking the form of yogurt. Currently the yogurt that is made is used to make cheese and during the cheese making process, the Whey protein comes out as a liquid.
What Are The Benefits Of Whey Protein?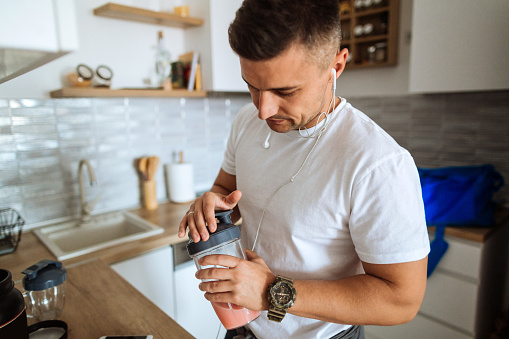 Reduces Inflammation
Swelling occurs in the body due to damage to any part of the body. It can be harmful if it is sustained. By taking high doses of Whey Protein, it reduces the blood level of C-reactive protein (CRP) and helps reduce inflammation. The benefits of Whey Protein can be used to reduce inflammation.
2. Strengthens Bones
As we all know, the most important nutrient for maintaining bone strength is calcium. You can get it from many types of foods. At the same time, calcium is found in plenty in protein. Therefore, Whey Protein Powder can be used to strengthen bones.
3. Reduces Hypertension
High BP or high blood pressure is the biggest cause of heart diseases. Studies have found that eating dairy products does not cause problems in increasing blood pressure. Whey protein is very beneficial in reducing blood pressure, so whey protein can be used to reduce high blood pressure. Whey protein contains a bioactive peptide called lactokines and acts as a drug to reduce hypertension.
4. Makes You Lose Weight
The common belief about Whey Protein is that it is used for weight gain and is largely true, but we will tell you even further. You will be surprised to know that weight can also be reduced by the use of Whey Protein. Its intake provides sufficient amount of protein, which works to maintain energy in the body. It keeps the hunger calm, which helps in reducing weight. Keep in mind that in order to lose weight, along with taking this protein, regular exercise is also necessary.
5. Strengthens Muscles
Muscles also become weaker with age. Due to this, many serious diseases start occurring. In such a situation the body needs high amount of protein. Protein has an important role in strengthening muscles. Whey protein contains amino acids called leucine which removes such problem. Whey protein is very beneficial for muscle growth and their better maintenance.
6. Boosts Immunity
Whey protein powder can also help strengthen the immune system. Whey protein contains the amino acid cysteine, which increases glutathione levels to strengthen the immune system (immunity). Glutathione is a type of antioxidant that protects the body from infections by improving the immune system.
7. Protects Liver
Liver is an important part of liver. If there is a defect in it, the body may suffer heavy damage. Beta-lactoglobulin and alpha-lactalbumin (a type of protein) present in Whey protein may aid liver protection. Beta-lactoglobulin and alpha-lactalbumin work to protect the liver from liver damage. In addition, they can also reduce liver inflammation by reducing the effects of oxidative stress.
Why MyShake Whey Protein Is Unique To Your Needs?
High: quality Protein: Pure raw whey protein, with the highest pdcaa score of 1.

24g of protein with 10.6g of essential amino acids, 4.85g of bcaas per serving.

No preservative, no additives.

Laboratory tested for heavy metals and microbes.

Original taste of whey protein.


Free from cholesterol, trans fat, and gluten.

Drink before your heavy meal twice a day.
Your perfect bodybuilding guide is here. Get a FREE consultation from our expert nutritionists and dietitians! Scan or click the QR code below to chat now!