Nowadays green tea is becoming a popular beverage. This is because people have become aware of the health benefits from it.
People who want to reduce obesity, want to reduce frozen fat on the stomach, have good skin and improve digestion, want to be energized and healthy, they all consume green tea. But this does not mean that we keep drinking green tea after the other cup.
The right knowledge of when and how to drink green tea is extremely important!
Also Know : How many Green Coffee Price
Here are the 6 right ways to drink green tea: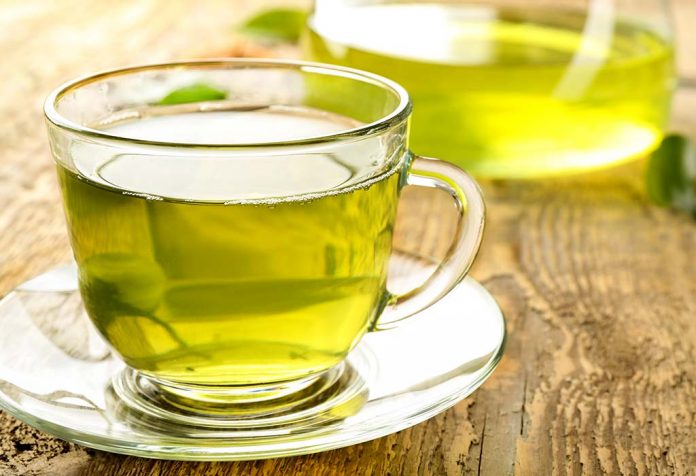 1. Do Not Drink Green Tea On An Empty Stomach:
Most of us believe that drinking green tea on an empty stomach makes our body clean from inside. This should not be done. Green tea contains caffeine which dilutes gastric juice and affects the stomach and spleen.
2. The Right Time To Drink Green Tea:
For best results drink green tea half an hour before meals or 1-2 hours after meals.
3. Do Not Mix Milk Or Sugar In Green Tea:
Green tea contains antioxidants and thianine which are good for health. But when protein present in milk and calories present in sugar meet with flavonoids present in green tea, then there is a negative reaction due to which the body does not get the benefits of green tea.
4. Drink Green Tea With Honey:
The vitamins present in the caffeine and honey in green tea revive the neurones and burn the fat present in the body. Honey helps in reducing calories and green tea increases the rate of metabolism.
5. Do Not Drink Green Tea Immediately After Eating Food:
Do not drink green tea immediately after eating food. The caffeine present in green tea affects digestion and prevents nutrients from being absorbed into the body.
6. 2-3 Cups A Day:
To get maximum benefits of green tea, drink only 2-3 cups of green tea a day. Antioxidants and flavonoids are found abundantly in green tea. It should not be consumed in large quantity because by doing this the amount of toxic substances in the body increases and your liver may be affected.
Why Neuherbs Green Tea Is Unique To Your Needs?
Fresh & natural tea.

Preservative-free.

Gluten-free.

Laboratory tested.

Rich in antioxidants.

Metabolism booster.
Immunity booster.

Light, rich taste with the citrus sensation of lemon.
Still have questions about benefits of green tea? Get a FREE consultation from our expert nutritionists and dietitians! Scan or click the QR code below to chat now!