Obesity is usually a result of lifestyle. Fat body or body fat does not look good at all. If you adopt only three habits daily then you can lose weight fast in a few days.
There are many ways to lose weight fast. But always choose the healthy way. Here we are talking about including some things in your daily diet that help in rapid weight loss. Home remedies for weight loss are dependent on a balanced, healthy diet and foods.
The biggest principle of reducing fat is that you have to spend the same amount of calories stored in your body.
These Are Three Surefire Measures Which Will Help You Lose Weight Fast!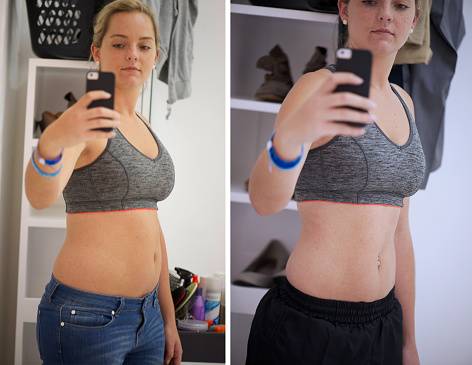 Change your eating pattern

If you want to start leaning fast or reducing obesity within a week, then you have to change your daily routine. Will have to change the eating habit. Our body feels what we eat. Eating the type of food that has more sugar and calories should be avoided. For example, baked goods, fried foods, sweet beverages should be not be included in your diet. There is too much fat in these things, which increases obesity.

 Have Green Coffee

Healthy diet food is needed to reduce fat. There is also a need for foods that are supposed to improve metabolism. You can choose green coffee to lose weight in the winter season.
Boosts your metabolism
Improves blood circulation
Burns fat
Decreases the absorption of sugars
In fact, the best method is to drink green coffee daily as the chlorogenic acid present in it is known to cut fat fast and make your fat loss journey easier. You will feel lighter and better with everyday usage. Green Coffee Beans for Weight Loss
3. Use Apple Cider Vinegar
When we talk about fast weight loss, the name of apple vinegar or apple cider vinegar comes first. Apple cider vinegar is helpful in burning body fat. A spoonful of apple cider vinegar should be consumed daily in a glass of water for weight loss. To lose weight fast, consuming one spoon of honey with apple cider vinegar is more beneficial.
Consuming Apple Cider Vinegar helps:
Manage blood sugar levels
Manage weight
Detoxifies body
Manage cholesterol levels and heart health
Hey, you don't need to go anywhere to get these weight loss we have the perfect weight loss method for you: Neuherbs weight management combo: Apple Cider Vinegar and Instant Green Coffee Premix!
Here's Your Unique Solution To Weight Loss By Neuherbs:
This Combo
Helps remove body sludge toxins.

Supports a healthy immune system.

Relieves muscle pain from exercise.

Helps soothe dry throat.

Is without preservatives, gluten & added sugar.

Boost metabolism and immunity for faster weight loss.

Struggling to find your perfect weight-loss method and lose those extra inches? Get a FREE consultation from our expert nutritionists and dietitians! Scan or click the QR code below to chat now!