Winters have arrived and it is also a comfort to those who love to empty their teacups that they can eat ginger without fear in this season. In most Indian homes it is customary to make tea in the morning or evening. Ginger has its own importance in it. In winter, it becomes even more special. Ginger keeps the body warm and protects from cold, cough, sore throat, flu and many diseases of the season. Eating ginger in cold weather helps in cough, cold and mucus.
Ginger has been gifted with lots of health advantages. The Ayurveda components inside ginger give it the blessing for use in lots of cases in life. Ginger is called the natural physician for its time-tested principles, properties that assist with digestion and for many numerous reasons.
Here are the top 10 health advantages of ginger that may open your eyes to why you need to take ginger to look after your health: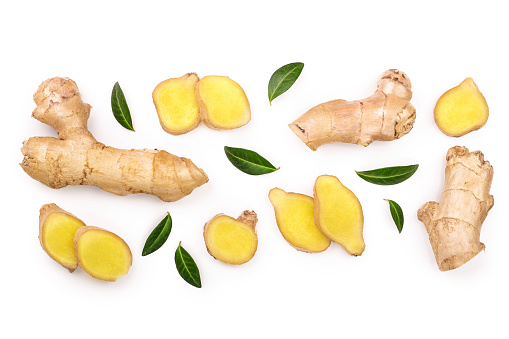 If you do not feel hungry then ginger will show amazing effect. Finely chop the ginger, add a little salt to it and eat it once daily for a week continuously. Your stomach will also be clean and you will feel hungry.
Besides being beneficial in cold, flu-like diseases, ginger is also beneficial for loose motions and food poisoning. Digestive power is maintained by taking it regularly.
Regular intake of ginger reduces migraine pain.
Drinking brown sugar and ginger tea provides relief in stomach cramps during periods.
Ginger is a great painkiller. Taking it in cough, cold, fever and headache provides instant relief.
It is very beneficial in removing heartburn. In such a condition, it is better to take it as tea.
If you are troubled by constipation, add a little salt to the celery and lemon juice. Eating ginger mixed in it will be of great benefit.
Ginger is as effective in removing morning sickness during pregnancy as a vitamin B6 pill.
It is also beneficial in controlling nausea during loose motions.
Modern studies show that the ingredients of ginger work to reduce cholesterol, control blood pressure, improve blood flow, and help in blocked arteries and blood clots. All these things reduce the risk of heart attack and stroke.
Want more ginger health tips? Get a FREE consultation from our expert nutritionists and dietitians! Scan or click the QR code below to chat now!