The craze for green coffee is increasing among people every day after hoards of commercials about it on the web and television.
But What Are Green Coffee Beans Benefits?
Green coffee is unroasted coffee beans which grow on a coffee plant called Coffea Arabica.
These unroasted coffee beans are a rich source of antioxidants and therefore have plenty of benefits when compared to the normal roasted coffee beans
Green coffee beans comprise Chlorogenic Acid that may increase the metabolism rate and may ensure faster weight reduction.

Green coffee beans are high in antioxidants that may reduce the damaging effects of radicals in our body.
Green coffee beans can control pointless food cravings and stops us from overeating.
Green coffee beans lower high sugar levels in the blood and may result in controlling Type 2 Diabetes.
Green coffee beans provide natural detoxification which cleanses the liver, making it free of toxins, bad cholesterols, unwanted fats and so forth.
Green coffee beans have high degrees of antioxidants that may maintain healthful skin and reduce the appearance of wrinkles.

Buy Green Coffee Beans

, if taken on a regular basis, might help make hair stronger, far healthy and beautiful.
Green coffee beans contain fatty acids and esters which nourish skin and heal it from severe damage.
Consuming green coffee beans on a regular basis can reduce the level of low-density lipoprotein or bad cholesterol in our body.
Green coffee beans are also regarded as a terrific way to naturally heal dull and acne-prone skin.
Also Read : 4 Types of Green Coffee Beans Available in India
How To Prepare Green Coffee Beans?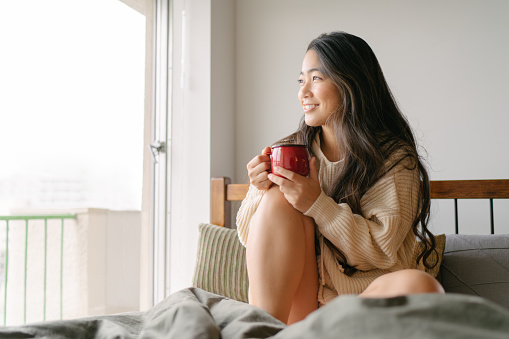 Step 1: Soak the green coffee beans for some time in the water. You can increase the amount of water in a similar amount as the beans.
Step 2: Heat up this combination of soaked beans and water on the stove. After the first boil, simmer the mixture on low fire for 15 minutes. Stir and filter it.
Step 3: What you presently have is concentrated and strong enough coffee to be consumed directly. You can add water to dilute the beverage.
Step 4: Pour yourself a cup of green coffee and enjoy!
In case you have prepared a large amount of coffee using green coffee beans, you can store the rest in the fridge to be consumed within 3 days.
Add cardamom and different added substances to carry more taste to this wellbeing drink.
Why Neuherbs Green Coffee Beans Are Unique To Your Needs?
Natural, fresh and untreated coffee beans.

Good source of chlorogenic acid and antioxidants.

Improves your energy levels thus, promotes overall wellness.

Boosts metabolism and immunity.


For weight loss with proper diet and exercise regime.
Want weight loss tips and diet plans? Get a FREE consultation from our expert nutritionists and dietitians! Scan or click the QR code below to chat now!